It's been a long time folks! Many things happened while this blog was on hiatus, My dearest owl died, many pretty inspiration along the journey, so much i couldn't tell cause it's going to take the whole page LOL..
DREAMBIRDS ARTWEAR has released their first line (more like a test drive for me), it's a collaboration of DREAMBIRDS and VENDETTA, if you have already followed my works, i guess you have seen the advertisement on Facebook and on DREAMBIRDS ARTWEAR blog, there are two designs made by myself, as you guys can see below it's a friggin' zombie, a nasty old woman zombie, i start just like standard process, sketching, scribbling, blablabla, afterward i start inking the creepy granma', finally i put some blood on Photoshop and some splatters for more dramatic feel.
well i guess that's enough for now, please feel free to comment my shitty artworks, buy my merch, and enjoy this blog whatsoever!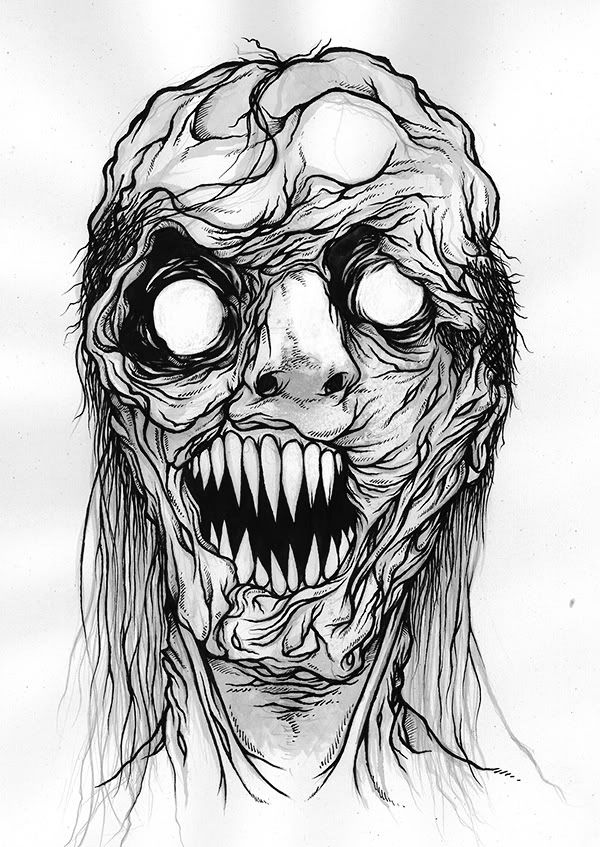 mixed media 2010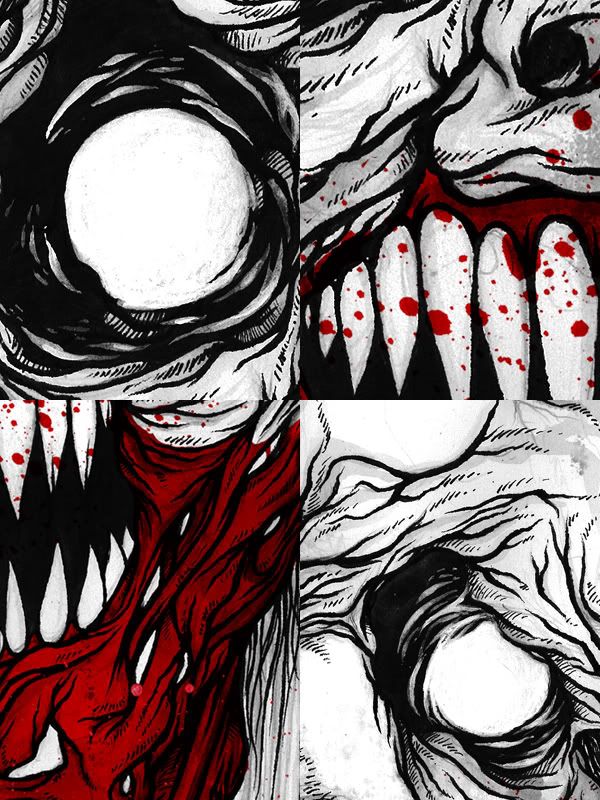 detail