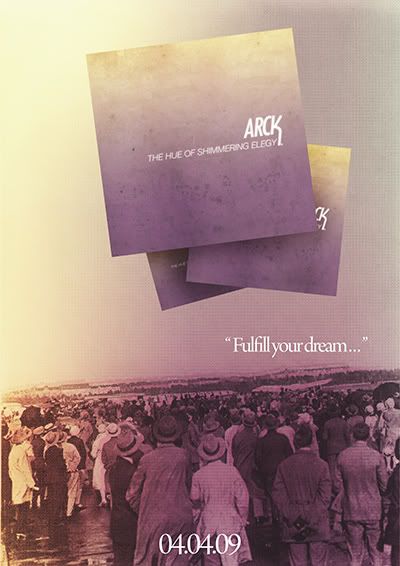 After me and my band passed those sweating, mind twisting recording session, finally we're able to present you all our work in EP's includes 3 songs and 1 bonus track.We haven't put them in stores yet, so you must order through our Myspace page.
You must be wondering why the title is so absurd, right?It all begin when i was thinking why "sad" is so sad, gloomy and so on, i was thinking, what is the color of people's deepest broken feelings? because "sad" feeling is as beautiful as "happy".
Then i started to wrote lyrics about people who couldn't get what they wanted, it became an elegy i guess, and this EP tells about broken feelings in other way, in my opinion, in my thought.GET EM' NOW !